Re-imagining the futures of 3D printing in society
Veranstaltungsart:

Scientific symposium and expert scenario workshop

Tagungsort:

online

Datum:

23.03.21 - 24.03.21
Re-imagining the futures of 3D printing in society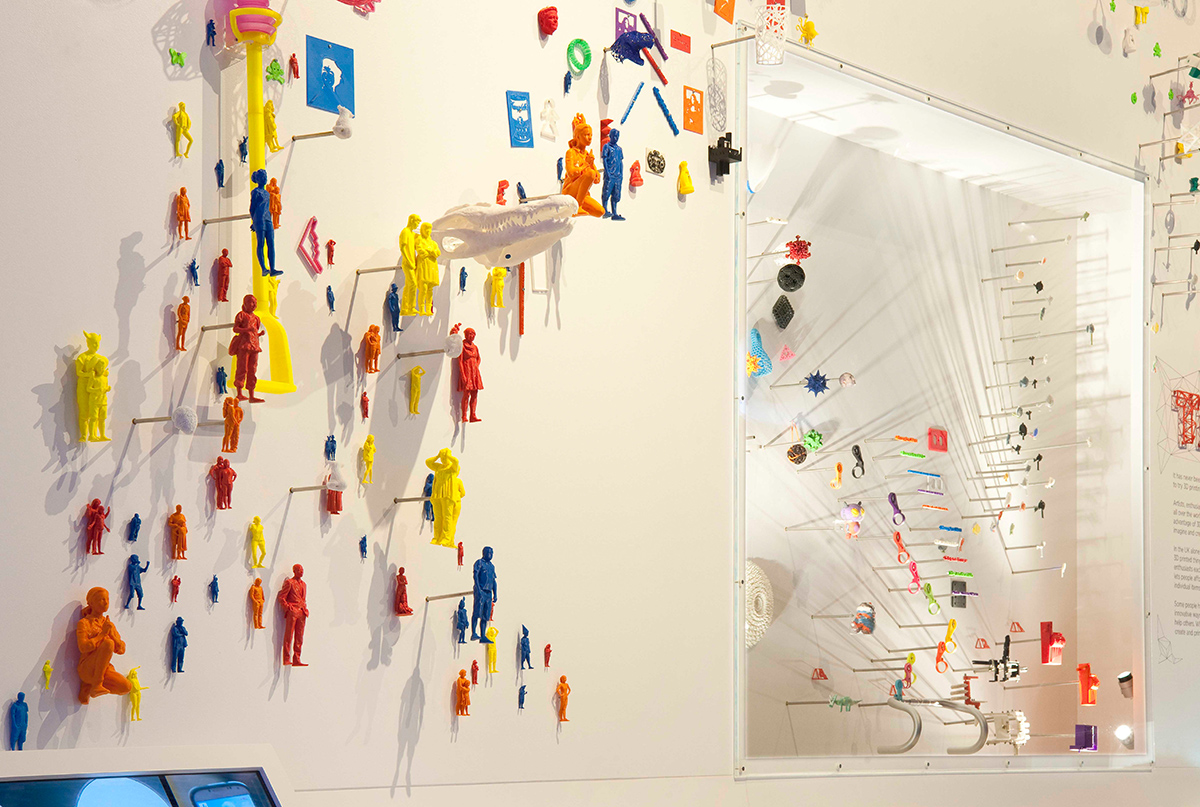 This international symposium brings together leading experts on 3D printing in the social sciences and humanities. 3D printing changed imagining future production and consumption, technological capabilities and use-cases advance, mature, and diversify. Many promises have already been fulfilled, others keep motivating research and development, despite setbacks. Now, after the great hype, it is time to review the paths of research and assess novel scenarios - both in their way of portraying societal issues and regarding their potential impact. However, the social imagination of 3D printing in society needs to diversify as well. Our aim is to foster the international debate on viable and desirable futures by taking stock of and re-imagining 3D printing in society. We are looking forward to debates about the social shaping, political governance, and ethics of 3D printing and to discuss scenarios with experts for social, ecological, economic, ethical, and political dimensions. In addition to presentations and workshop formats, the symposium will entail a public event.
The symposium is organized by the project "Vision assessment of scalable 3D printing" which is part of the Cluster of Excellence "3D Matter Made to Order", a joint initiative of Karlsruhe Institute of Technology (KIT) and Heidelberg University. The main task of the Cluster is to take 3D Additive Manufacturing to the next level.
The symposium is funded by the Hector Fellow Academy.
The project Vision assessment of scalable 3D printing is funded by the Carl Zeiss Foundation.
Call for participation
We invite researchers of all stages in their career to take part in the online symposium by way of a poster presentation. Please send an email together with a brief abstract on how your research addresses societal futures of 3D printing.
Participation without presenting a poster is also possible. In this case please send an email with a few sentences detailing your interest and motivation to join.
Please write to Mariana Leshkovych (mariana.leshkovych9∂kit.edu) until 15th February 2021 (extended) due to a limited number of participants.
Preliminary Program
23rd March – first day
9.00 am (CET) Welcome
Prof. Dr. Martin Wegener (APH, INT/KIT) for the Cluster of Excellence 3DMM2O
Prof. Dr. Armin Grunwald (ITAS/KIT) for the Institute of Technology Assessment and Systems Analysis
9.15 am Introduction to the symposium and the scenario workshops
PD Dr. Andreas Lösch (ITAS/KIT): Re-imagining 3D Printing and Assessing its Futures
Dr. Christoph Schneider, Maximilian Roßmann (ITAS/KIT): Introducing the scenario workshop
Prof. Fabian Hesse & Prof. Mitra Wakil (HGB Leipzig): asynchronous intervention by symposium resident artists
10.00 am Keynote: Technology Assessment and the Question of Provenance - from the Typewriter to the 3D Printer
Prof. Dr. Alfred Nordmann (TU Darmstadt)
10.45 am Coffee break
11.00 am Poster session
12.00 pm Lunch break
1.00 pm Session: Transgressive futures of 3D (bio)printing
Dr. Niki Vermeulen (Edinburgh University) – Bioprinting as Collaboration
Dr. Pheobe Li (Sussex University) - Biofabrication Governance
Dr Angela Daly (Strathclyde University) – 3D Printing, Intellectual Property and Practical Freedoms
2.00 pm Scenario feedback dialogue 1
3.00 pm Coffee break
3.15 pm Keynote: Designing Reality: Shaping the Digital Fabrication Revolution
Alan Gershenfeld (E-Line Media), Prof. Dr. Joel Cutcher-Gershenfeld (Brandeis University) & Prof. Dr. Neil Gershenfeld (MIT)
4.15 pm Scenario feedback dialogue 2
5.15 pm Break
6.30 – 8.00 pm Public event: 3D Printing for the Post-COVID World
24th March – second day
9.00 am Morning lecture: Sociotechnical Futures and Scenarios for Society
Prof. Dr. Armin Grunwald (ITAS/KIT)
9.45 am Session 3: Political Futures of 3D Printing
Dr. Thomas Birtchnell (University of Wollongong) – The Intellectual Property Implications of near to Zero Length Supply Chains with 3D Printing: Sustainable Development to Sovereign Manufacturing
Jan Felix Schrape (University of Stuttgart) – 3D Printing Utopias in Context
Dr. Carla Alvial-Palavicino (Utrecht University) – From Visioning to Anticipating Deep Transformations in and by 3D Printing
11.05 am Coffee break
11.20 am Scenario feedback dialogue
12.20 pm Poster session
1.00 pm Lunch Break
2.00 pm Session: Economic Futures of 3D Printing
Prof. Dr. Peter Troxler (Rotterdam University of Applied Sciences) – 3D Printing Communities and Pandemics – a Wasted Crisis?
Ulrich Petschow (Institute for Ecological Economy Research) – 3D Printing: Contributions to Environmental Relief and Resilience?
Prof. Dr. Kean Birch (York University) – Thinking Through Assetization and Value in 3D Printing
3.00 pm Scenarios feedback dialogue 4 and wrap up
4.00 pm Goodbyes and next steps (e.g., publications)
With poster presentations by:
Prof. Dr. Frithjof Bergmann, Sebastian Becker & Prof. Dr. Andreas Gebhard
Antonia Horst, TU Munich
Dr. George Ogoh, De Montfort University
Merle Ibach, FHNW Basel
Paul Jerchel, Beuth University of Applied Sciences Berlin
Prof. Dr. Rüdiger Weißbach, Hamburg University of Applied Sciences
Dr. Siti Azma Jusoh, Universiti Teknologi MARA, Malaysia
Dr. Yana Boeva, University of Stuttgart