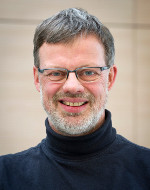 Dr. Volker Stelzer
Institut für Technikfolgenabschätzung und Systemanalyse (ITAS)
Postfach 3640
76021 Karlsruhe
Education and professional background
From 1980 to 1988 studies of geography in Düsseldorf, Cologne, and Bonn with a major in ecology and developmet assistance; several study visits in Latin America; graduation on the impacts of farming in the Venezuelan Andes Mountains
Tour guide in Greece, Latin America, and Africa, for one year
Clerk in charge at the city environmental office in Sankt Augustin, for two years
Project manager for authorization processes and for environmental impact assessments at FRASER Gesellschaft für Projektmanagement, for two years
Freelance environmental expert and lecturer (Lehrbeauftragter) at the University of Bonn, for four years
Doctoral degree, Dr. rer. nat., at the Unviversity of Bonn with a dissertation on the assessment of environmental impacts
Expert on ökoBudgets at the International Council for Local Environmental Initiatives (ICLEI), for two and a half years
Entry at ITAS, fields of work
Since February of 2001, member of scientific staff at ITAS.
Focusing on systemic sustainability assessment and on sustainable power supply.
Current projects and responsibilities
Recent publications
2019
Journal Articles
Parodi, O.; Seebacher, A.; Albiez, M.; Beecroft, R.; Fricke, A.; Herfs, L.; Meyer-Soylu, S.; Stelzer, V.; Trenks, H.; Wagner, F.; Waitz, C.
Das Format ,,Reallabor" weiterentwickeln: Best-Practice-Beispiel Karlsruher Transformationszentrum
.
2019. Gaia, 28 (3), 322–323.
doi:10.14512/gaia.28.3.17