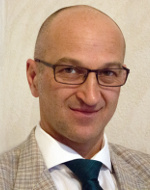 PD Dr. Dirk Scheer
Institut für Technikfolgenabschätzung und Systemanalyse (ITAS)
Postfach 3640
76021 Karlsruhe
Current positions
Member of acatech-working group "Holzbasierte Bioökonomie – Treiber innovativer Technologien" (2020-2022)
since 2017 Lecturer at TU Darmstadt
Fields of work
Social-science based energy research
Technology acceptance research
Knowledge transfer and management at the science-policy interface
Participation and risk research
Future knowledge
Professional background
since 2017
Institute for Technology Assessment and Systems Analysis (ITAS)
Senior Researcher
since 2011
Dialogik non-profit institute for communication and cooperation research, Stuttgart
Section Head: "Technology Impacts" (until 2017), Senior Researcher in an academic management position
2008 - 2017
Stuttgart Research Center for Interdisciplinary Risk and Innovation Studies (ZIRIUS) at University Stuttgart, Stuttgart
Senior Researcher in an academic management position
2001 - 2008
Institute for Economic Environmental Research (IÖW) gGmbH, Berlin / Heidelberg
Senior Researcher
2000 - 2001
German Center for Research on Aging, University of Heidelberg
Graduate Student Assistant
1993 - 2000
Studies of political science and roman literature at University of Heidelberg and University of Seville (Spain)
Selected publications
Scheer, D. (2017)
Communicating energy system modeling to the wider public: an analysis of German media coverage, in: Renewable and Sustainable Energy Reviews 80 (2017) 1389–1398
Steentjes, K.; Pidgeon, N.; Poortinga, W.; Corner, A.; Arnold, A.; Böhm, G.; Mays, C.; Poumadère, M.; Ruddat, M.; Scheer, D.; Sonnberger, M.; Tvinnereim, E. (2017)
European Perceptions of Climate Change: Topline Findings of a Survey Conducted in Four European Countries in 2016. Cardiff: Cardiff University.
Scheer, D. (2015)
In silico science for climate policy: How policy-makers process and use carbon storage simulation data, in: Environmental Science and Policy, Vol. 47, p. 148–156.
Scheer, D.; Renn, O. (2014)
Public Perception of Geoengineering and Its Consequences for Public Debate, in: Climatic Change 125/3-4, p. 305-318.
Scheer, D. (2013)
Computersimulationen in politischen Entscheidungsprozessen: Zur Politikrelevanz von Simulationswissen am Beispiel der CO2-Speicherung, Springer SV, Wiesbaden
List of publications and projects outside of ITAS