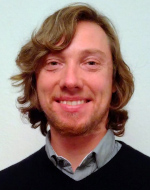 Michael Schmidt, M.A.
Institut für Technikfolgenabschätzung und Systemanalyse (ITAS)
Postfach 3640
76021 Karlsruhe
Fields of work
Transport justice and mobility futures
Methodology (reflective equilibrium)
Epistemology (understanding as epistemic concept)
Political Philosophy (John Rawls, public reason, human rights, utopianism)
Selected publications
Schmidt, M.
Sidgwick, Reflective Equilibrium and the Triviality Charge, in: Michael Schefczyk / Christoph Schmidt-Petri (eds), Proceedings Volume(s) of ISUS 2018, (im Erscheinen).
Schmidt, M.
Utopische Wirklichkeit. Ein Versuch über das Verhältnis der 'Utopie' zur 'virtuellen Welt', in: Ulrich Gehmann (Hrsg.), Virtuelle und ideale Welten, Karlsruhe 2012, 47-64. Teil von doi:10.5445/KSP/1000025299
Schmidt, M.; Wendland M. (Hrsg.)
Der wunderbare florentinische Geist. Einblicke in die Kultur und Ideengeschichte des Rinascimento. Mit einer Einleitung von Ulrich Arnswald und einem Nachwort von Hans-Peter Schütt, Karlsruhe 2011. doi:10.5445/KSP/1000023908
Publications
2021
Conference Papers
Schmidt, M. W.
Sidgwick, Reflective Equilibrium and the Triviality Charge
2021. Utility, Progress, and Technology: Proceedings of the 15th Conference of the International Society for Utilitarian Studies Ed.: M. Schefczyk, Michael [Hrsg.]; C. Schmidt-Petri, 247–258, KIT Scientific Publishing