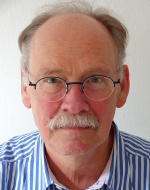 Dipl.-Soz. Knud Böhle, M.A.
Scientific staff until 2016

retired

Research area Innovation processes and impacts of technology
Institut für Technikfolgenabschätzung und Systemanalyse (ITAS)
Postfach 3640
76021 Karlsruhe
Education
Studies of sociology at the University of Bielefeld and at the Freie Universität Berlin (FUB). In the following, completion of postgraduate studies in information science at the FUB. Degrees in both disciplines. Since the two theses could still be of some historical interest, they are made available here:
Böhle, K.
Das Ideologieproblem in der Frankismusdebatte. Berlin: Freie Universität Berlin 1980
full text
Böhle, K.
Elektronisches Publizieren in den achtziger Jahren im Kontext technologischer Entwicklungslinien unter Berücksichtigung sozialer Interessen. Berlin: Freie Universität Berlin 1985
full text
Work at ITAS, fields of work
Since 1986 researcher at ITAS (at that time AFAS). Research interests: Technology Assessment of ICT, foresight, and the interdependence of technological and social innovations. Some of the topics investigated in recent years are electronic payment systems, electronic publishing and digital media, digital rights management, software agents, and electronic petition systems. Since September 2009 he is also working for TAB (Office of Technology Assessment at the German Bundestag).
From October 2000 until April 2002 visiting scientist at the IPTS (Institute for Prospective Technological Studies) in Seville. Involvement in setting up the "European Electronic Payment Systems Observatory" that later became an activity of the European Central Bank (ECB).
Retired since 2016.
Completed projects
Editor (together with Prof. Dr. Michaela Pfadenhauer) of the special issue Vol 10, No 1 (2014) of the Science, Technology & Innovation Studies titled "Of Social Robots and Artificial Companions. Contributions from the Social Sciences"
STOA project Making Perfect Life
Project Computer technology and culture of dying (project leader)
Editor (together with Prof. Dr. Michaela Pfadenhauer) of the TATuP main focus in issue 1/2011: "Parasoziale Beziehungen mit pseudointelligenten Softwareagenten und Robotern"
STOA project Looking Forward in the ICT and Media Industry – Technological and Market Development (project leader)
EU project INDICARE (The INformed DIalogue about Consumer Acceptability of DRM Solutions in Europe); responsible editor of the INDICARE Monitor, a reviewed Online Journal published monthly during the runtime of the project
EU project FISTERA (Foresight on Information Society Technologies in the European Research Area)
Project Electronic Payment Systems on the Internet (PEZ); for the BMBF
Project EMU and Information Society carried out on behalf of the European Parliament
EU project "electronic Payment Systems Observatory", implemented by IPTS in cooperation with ITAS. The project was then taken over by the European Central Bank and continued.
Project Online Bookselling POB, which stands in a row with the projects PEB (Projekt Electronic book) and PEP (project Electronic Publishing).