Real-world lab team wins social innovation award
Oliver Parodi and his ITAS team have been awarded the Joachim Reutter Prize 2021 for their "District Future – Urban Lab" project. The prize money will be used, among other things, to support visiting researchers from abroad.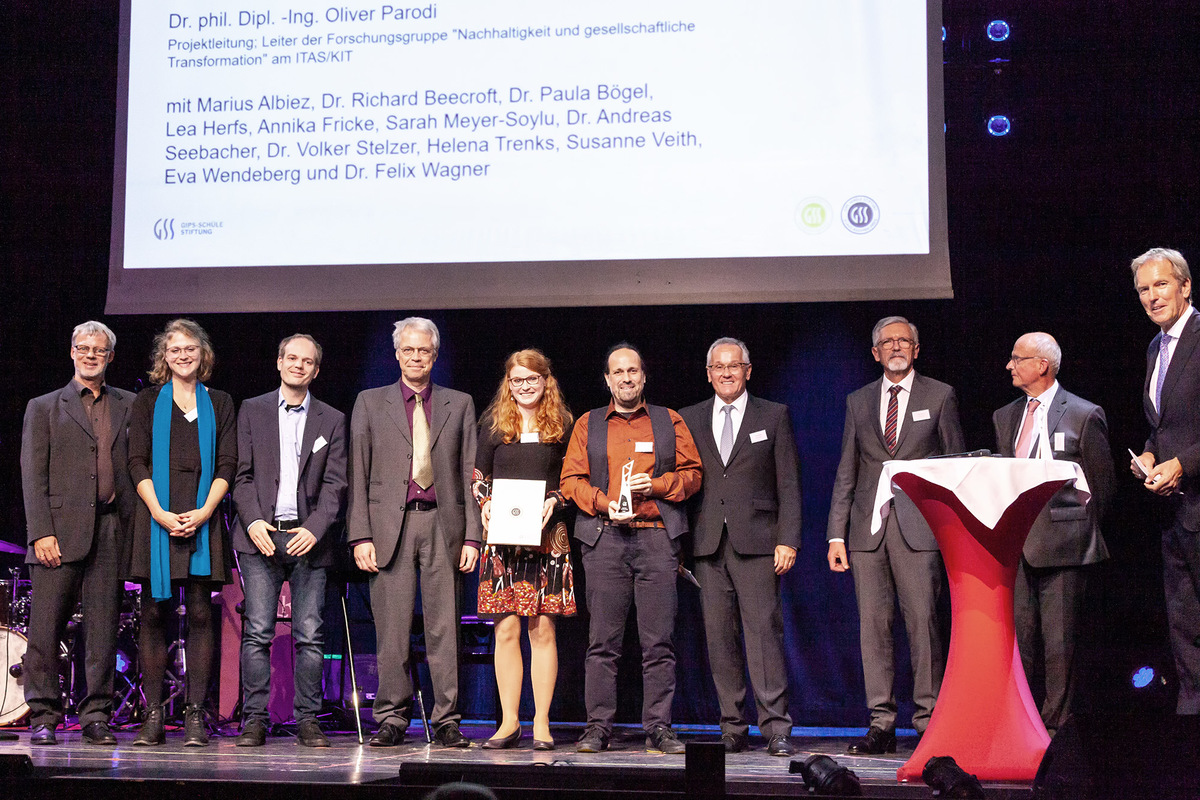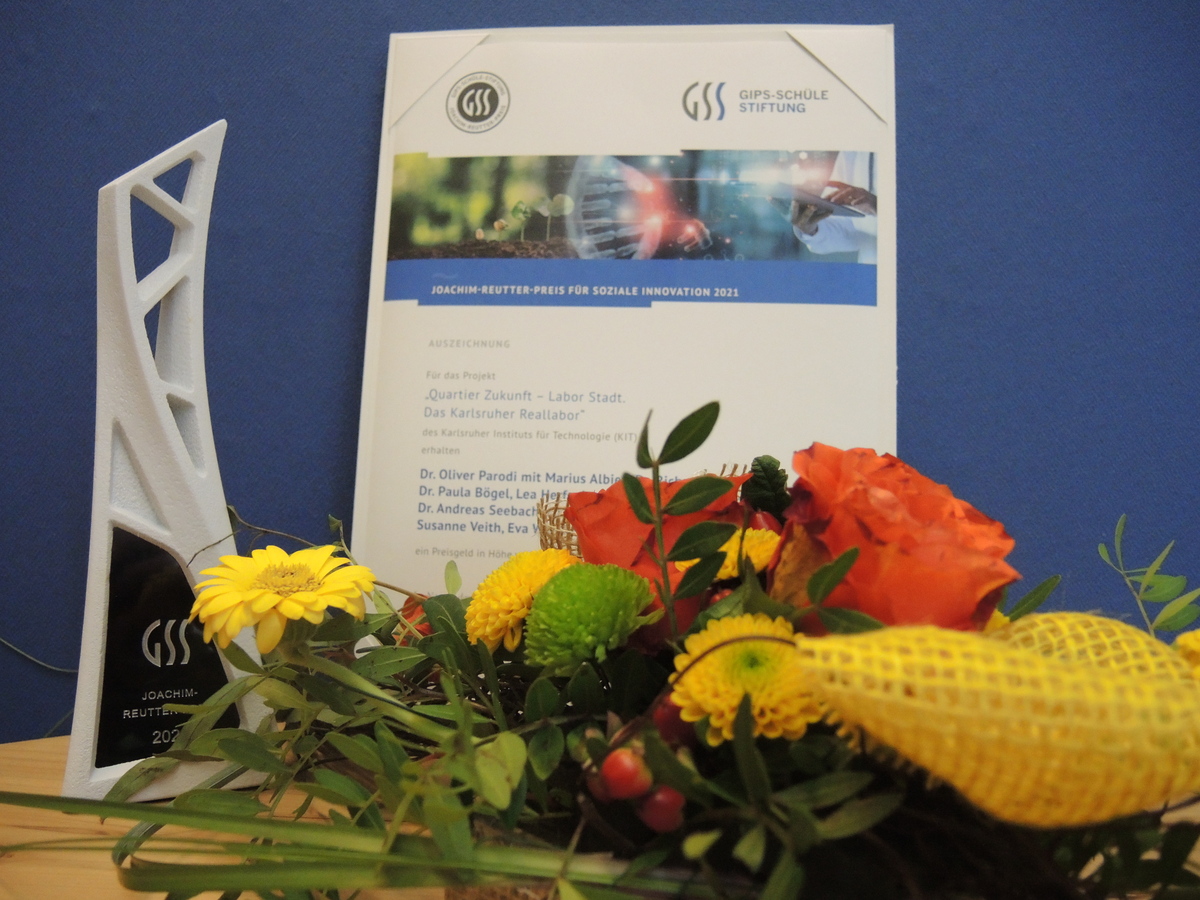 How can we live a good life today and tomorrow – and at the same time respect the world we are part of, the world that surrounds us, and the world to come? This question is central to the award-winning real-world lab project "District Future – Urban Lab". For ten years now, ITAS researchers have been looking for answers to the question together with citizens of Karlsruhe.
Their project addresses the basic principles of sustainable development and creates experimental spaces for social and technical innovations that make everyday life more sustainable. In this context, the real-world lab with its multiple possibilities of participation acts as an interface between society and science.
The ITAS research group Sustainability and Social Transformation has now received the Social Innovation Award of the Gips Schüle Foundation in Stuttgart.
Prize money supports the real-world lab's goals in research, practice, and education
The award, which was presented on 19 October 2021 at the Friedrichsbau Varieté in Stuttgart, is endowed with prize money of 15,000 euros. Oliver Parodi's team wants to use this money to realize project goals in research, practice, and education.
For example, they want to support visiting researchers from abroad working in the field of sustainability. They also plan to develop transdisciplinary method sets to incorporate the experiences from the real-world lab into the work of companies and municipalities. (02.11.2021)
Further links and documents: