Interdisciplinary Research on Radioactive Waste Management: Ethics - Society - Technology
type of event:

Konferenz

place:

Steigenberger Parkhotel, Nimes-Straße 2, 38100 Braunschweig

date:

26.09.17 - 30.09.17
Internationale Konferenz

Mit einer fünftägigen internationalen Konferenz (26.-30.09.2017) stellt die Forschungsplattform ENTRIA die Ergebnisse ihrer über fünf Jahre angelegten interdisziplinären Zusammenarbeit vor (https://www.entria.de/fileadmin/entria/Dokumente/170926_Konferenz/Preliminary_Program_Conference.pdf).
Die Konferenz ist in drei Teile gegliedert: Wissenschaftlicher Austausch vom 26.09.17 bis zum 28.09.17, Exkursionsangebote und eine öffentliche Abendveranstaltung am 29.09.17 sowie den 30.09.17, bei dem interessierte Bürgerinnen und Bürger die Möglichkeit haben, den Wissenschaftlerinnen und Wissenschaftlern in ENTRIA ihre Fragen zu stellen und mit ihnen zu diskutieren.
Der Forschungsverbund ENTRIA hat im Jahr 2013 mit der Erforschung der Entsorgungsmöglichkeiten hochradioaktiver Abfälle begonnen und erstmals eine Vielzahl technischer und nichttechnischer Disziplinen der Naturwissenschaften, Ingenieur-, Rechts- und Sozialwissenschaften zusammengeführt. Nun präsentiert ENTRIA die Ergebnisse, die in mehr als vier Jahren disziplinärer und interdisziplinärer Arbeit erarbeitet wurden. ENTRIA sucht wissenschaftlichen Austausch und Diskussion mit internationalen Experten, die an der Entsorgung von Atommüll arbeiten.
Wir laden Sie herzlich ein zu der interdisziplinären Abschlusskonferenz "Interdisciplinary Research on Radioactive Waste Management. Ethics – Society – Technology" (Konferenzsprache ist bis auf den 30.09. Englisch).
ITAS-Vorträge auf der internationalen Abschlusskonferenz:
"Decision Making in Spite of Non-Knowledge? Phenomena of Non-Knowledge in Sweden's Radioactive Waste Management"
Nele Wulf, Dienstag, 26.09.2017, 12:00 – 12:30 Uhr
(Session "Addressing Technical and Societal Risks and Uncertainties")
"Hindrances and Supportive Factors on the Way towards a New Paradigm in Radioactive Waste Management in Germany"
Sophie Kuppler, Dienstag, 26.09.2017, 14:15 – 14:35 Uhr
(Session "Substantiating the German Radioactive Waste Management (RWM) Pathway: Time Frames, Technical and Procedural Issues")
"Integrating Knowledge for Nuclear Waste Disposal: Beyond Inter- and Transdisciplinary Research"
Prof. Dr. Armin Grunwald, Mittwoch, 27.09.2017, 09:45 – 10:30 Uhr
(Session "Experiences in Interdisciplinary Cooperation: Methods, Challenges, Outcome")
"Terms are more than Words. The Meaning of Governance in the Context of Radioactive Waste Management"
Dr. Peter Hocke, Donnerstag, 28.09.2017, 17:05 – 17:25 Uhr
(Session "Governance and Participation")
"Participation – potentials and challenges in radioactive waste management"
Dr. Melanie Mbah, Donnerstag, 28.09.2017, 17:55 – 18:15 Uhr
(Session "Governance and Participation")
Radioaktiver Abfall – Was nun? Befragen Sie ENTRIA!
Haus der Wissenschaft, Pockelsstraße 11, 38106 Braunschweig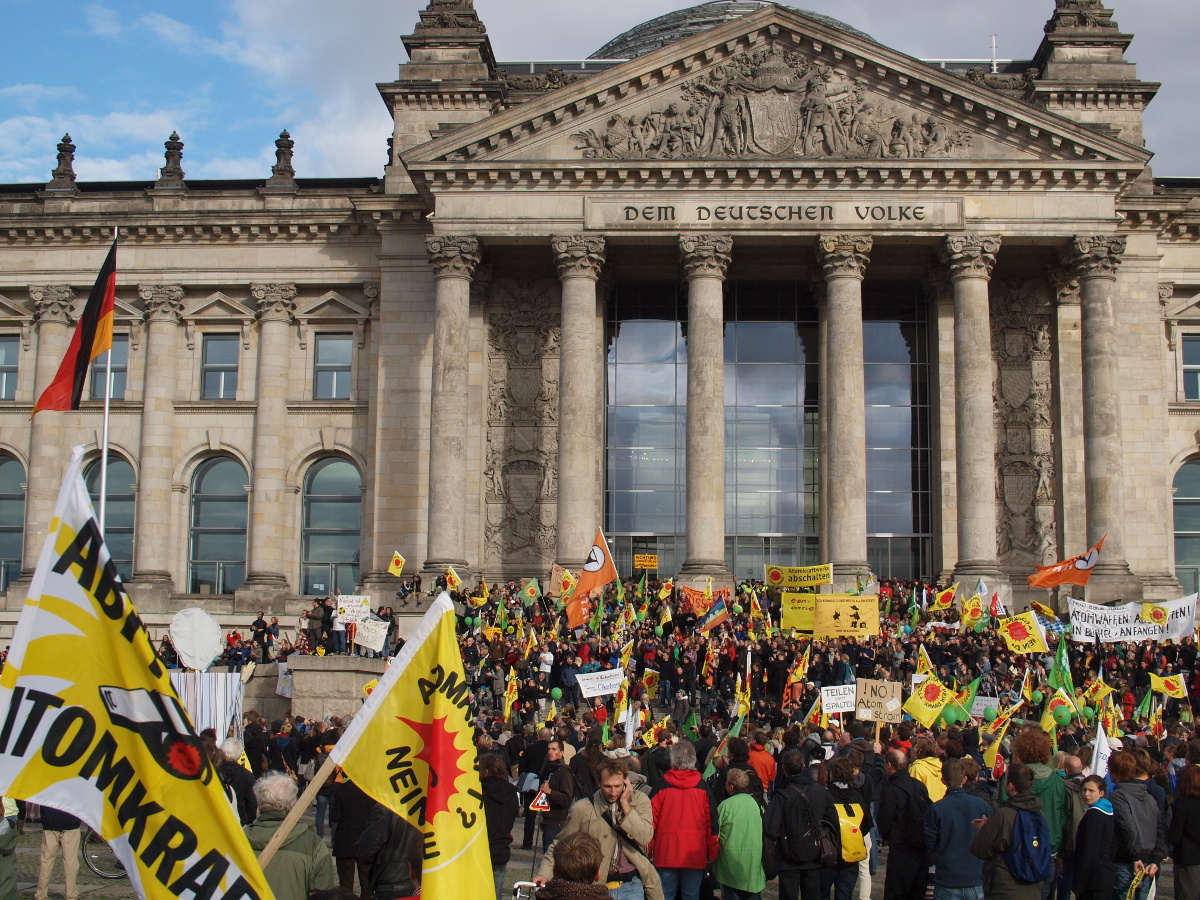 Am letzten Konferenztag lädt ENTRIA interessierte Bürgerinnen und Bürger ein: "Radioaktiver Abfall – Was nun? Befragen Sie ENTRIA! Ansätze und Ergebnisse aus fünf Jahren Forschung".
Samstag, den 30.09.2017, 10:00 - 17:00 Uhr (in deutscher Sprache):
Vorstellung der betrachteten Entsorgungsoptionen
Posterrundgang
Themenvertiefung im "Wissenschafts-Speeddating"
Erfahrungen aus der interdisziplinären Zusammenarbeit
Dialog über Ethik und Recht bei der Entsorgungsfrage
Vielfältiger Raum für Fragen und Feedback
ITAS-Poster für die Veranstaltung "Radioaktiver Abfall – was nun?"