Navigation aid for the blind and visually impaired
More participation through digital technology – this is the aim of the BMBF project TERRAIN with new human-machine interfaces. Researchers at ITAS address, among other things, the issue of social acceptance of this technology.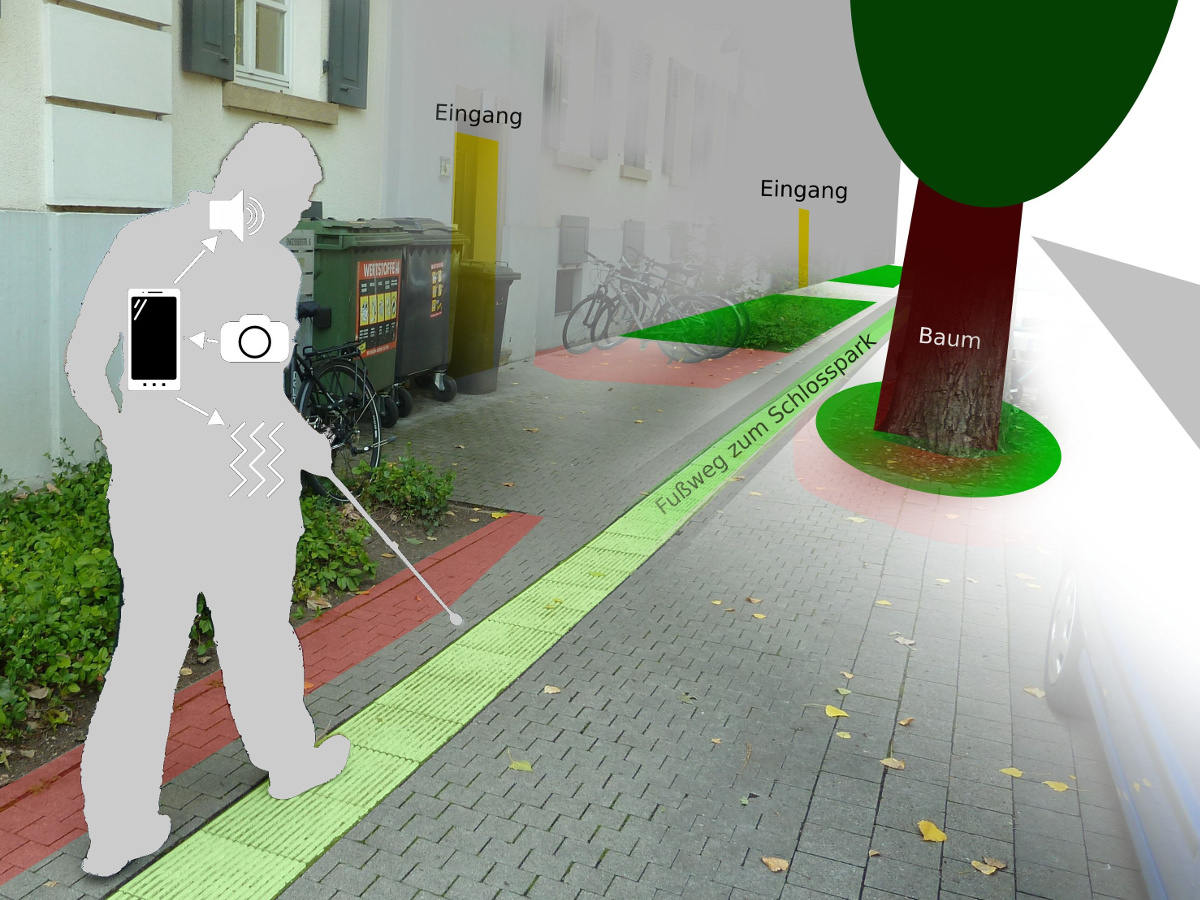 Moving around independently in urban and congested living environments is often difficult and risky for blind or visually impaired people. The TERRAIN project ("Autonomous mobility for blind and visually impaired people in the urban space through audio-tactile navigation"), which is funded by the German Federal Ministry of Education and Research (BMBF), aims at providing them with an individual lifestyle and health-promoting mobility. In this context, scientists at the Karlsruhe Institute of Technology (KIT) develop in co-operation with two companies man-machine interfaces which can be adapted to the individual symptoms of the respective users. Apart from a high ease of use, the prevention of any stigmatizing effects for those affected is also a priority.
ITAS focuses on the aspect of "user involvement" in the project process. User studies and a requirements analysis form the basis for a technology development which is geared to the end user to realize a technology which provides an actual support for the blind and visually impaired. An inter- and transdisciplinary expert group co-ordinated by ITAS also contributes to the development-related technology assessment by answering technological, economic, ethical, social, and legal questions. In addition, researchers also focus on possible societal impacts of technology and its acceptance in public space. Citizens who are affected by this technology are asked about their opinion and perception of this technical assistance in a workshop. (18.08.2016)
Further links: