3D Printing for the Post-COVID World
type of event:

Öffentliche Veranstaltung

place:

online

date:

23.03.21

time:

18:30 - 20:00 Uhr
3D Printing for the Post-COVID World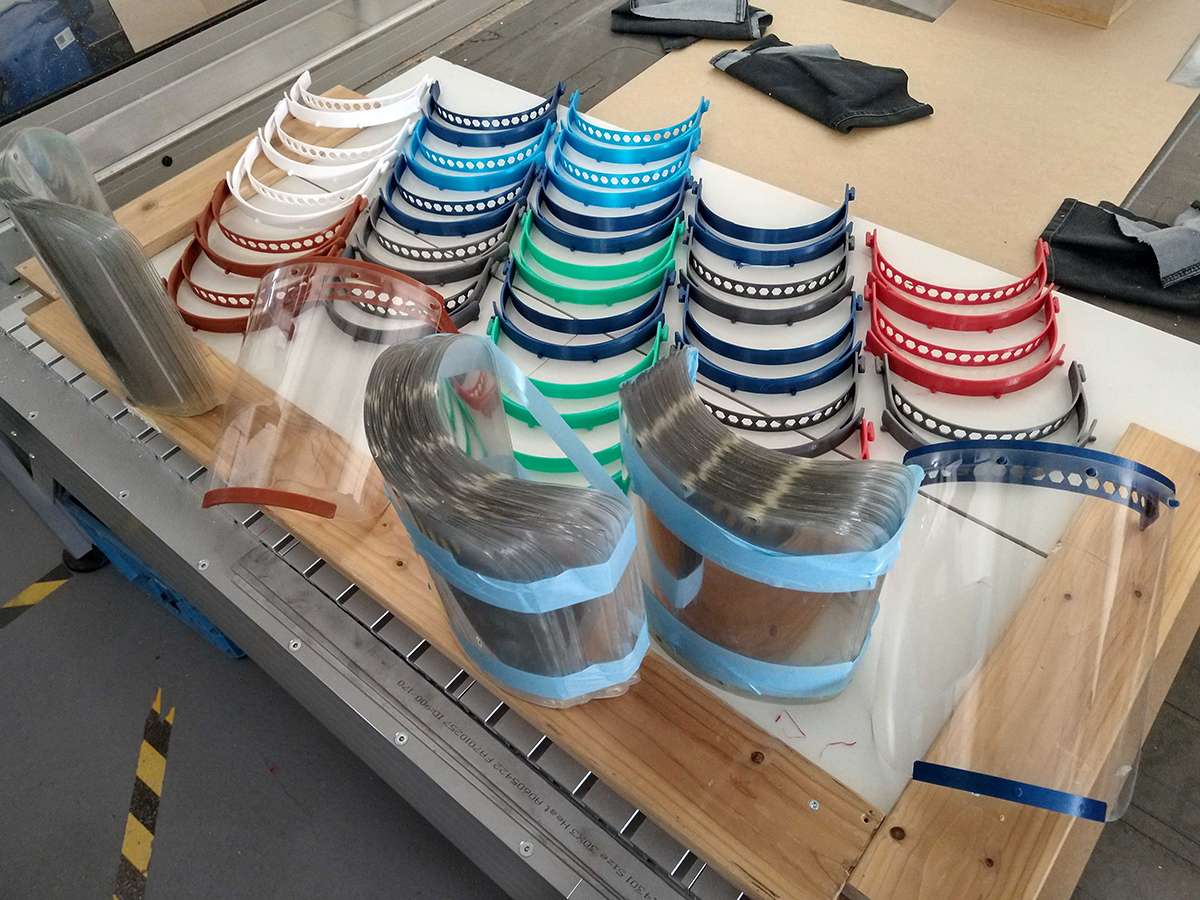 Since the end of 2019, the COVID pandemic has been disrupting all areas of society, highlighting existing problems, and questioning what is taken for granted, thus making room for societal change. Surprisingly, 3D printing technology returned to the spotlight, helping medical facilities successfully overcome the shortage of protective equipment and replacement parts. Large corporations teamed up with makers and public research institutions, exchanging plans and working together to print protective visors, valve parts for ventilators, and other replacement parts for medical devices. For many, 3D printing has long been considered a revolutionary driver of social and economic change. But what role can 3D printing play in social and technological innovation after COVID?
In this public event, we will discuss 3D printing and the accompanying societal changes with internationally renowned experts. Could 3D printing be an important step towards a more local and responsible economy after the pandemic? Could it make our medical system more flexible, individualized, and innovative? What ideas from recent 3D printing visions can we take as inspiration for post-crisis social change? Or are the possibilities for change with 3D printing overrated?
With
Join us to learn about and discuss ideas for societal change featuring 3D printing!
This public event is part of the international research symposium Re-imagining the futures of 3D printing in society. The symposium is sponsored by the Hector Fellow Academy and is part of the project Vision assessment of scalable 3D printing in the Cluster of Excellence 3D Matter Made to Order in the Cluster of Excellence 3D Matter Made to Order of the Karlsruhe Institute of Technology and Heidelberg University.
The event will be held in English.
Contact
Organization
PD Dr. Andreas Lösch
Mariana Leshkovych, B.A.
Max Roßmann, M.A.
Dr. Christoph Schneider
Institute for Technology Assessment and Systems Analysis
Karlsruhe Institute of Technology
For privacy reasons, you will receive an e-mail after registration. Please confirm your registration with the link included in the email. After that, your registration is complete. By filling out this form you agree to be included in the list of participants of the event.
We guarantee that the collected data will be treated confidentially and will not be passed on to third parties. All personal data will be stored only in the context of the event and, if necessary, for the organization of participatory elements of the project Vision Assessment of Scalable 3D Printing and will be destroyed thereafter. However, you have the possibility to delete your data in our database at any time with effect for the future. To do so, please send an e-mail to Len Piltz.